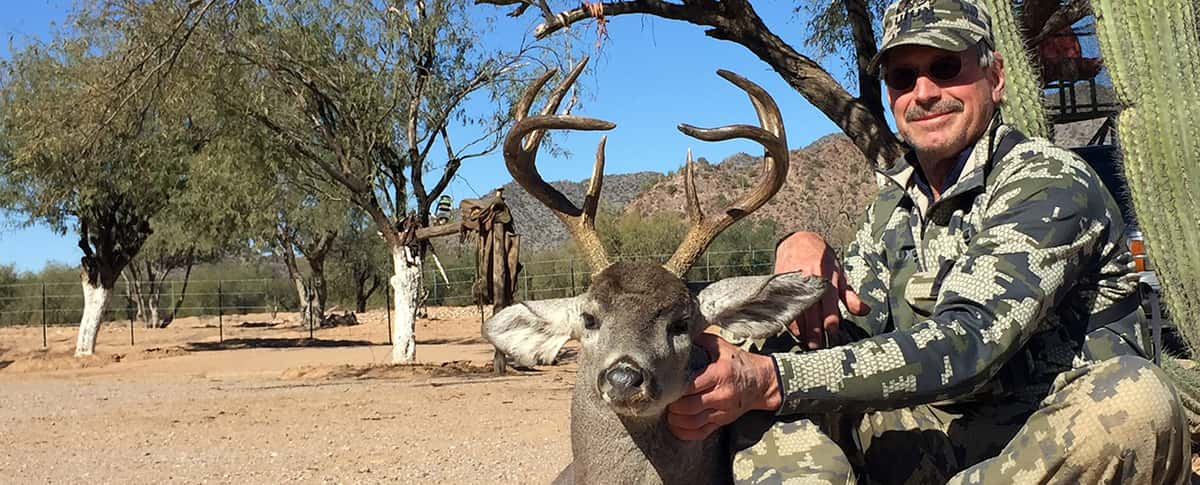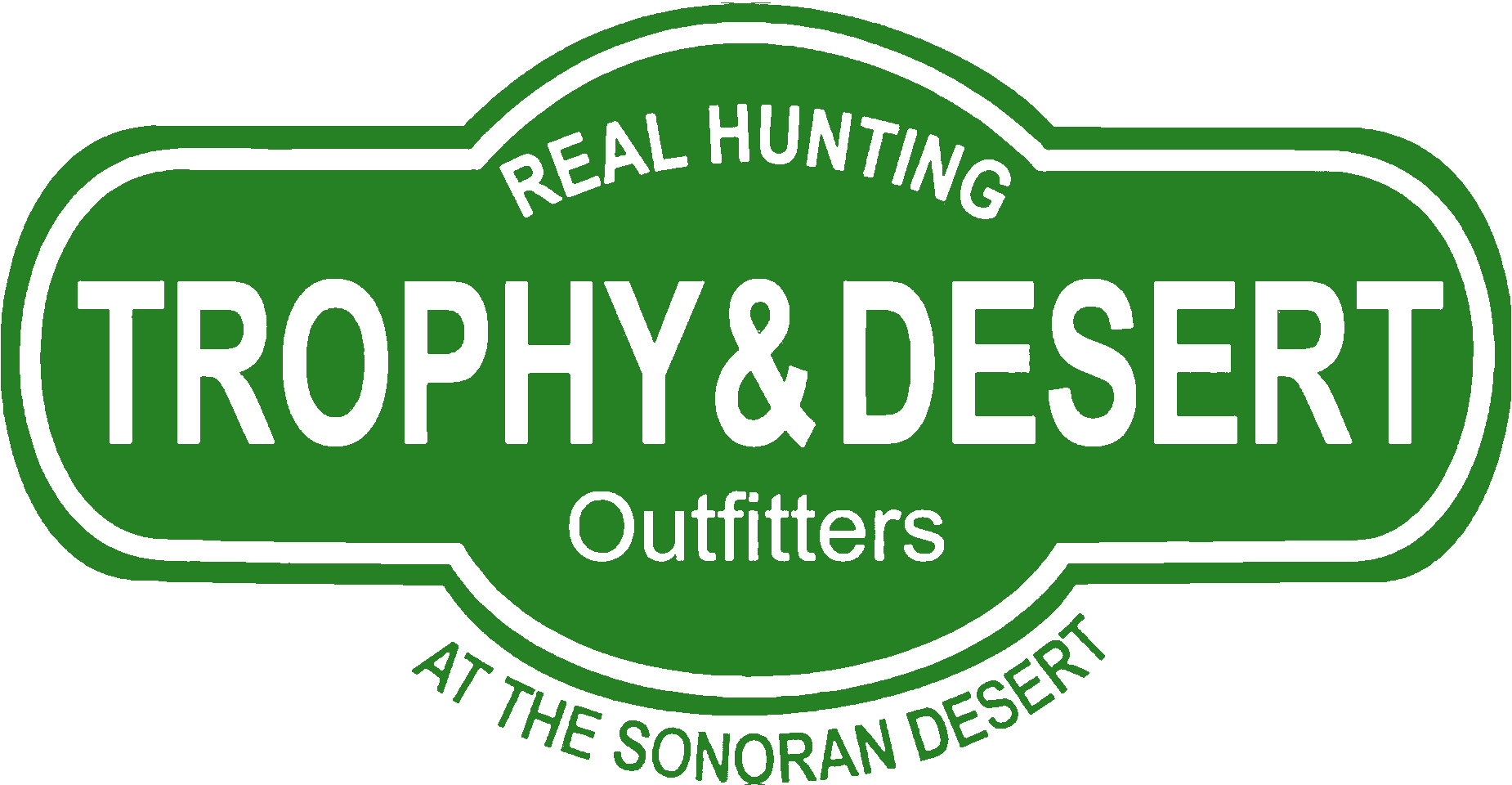 SERVICES
SERVICES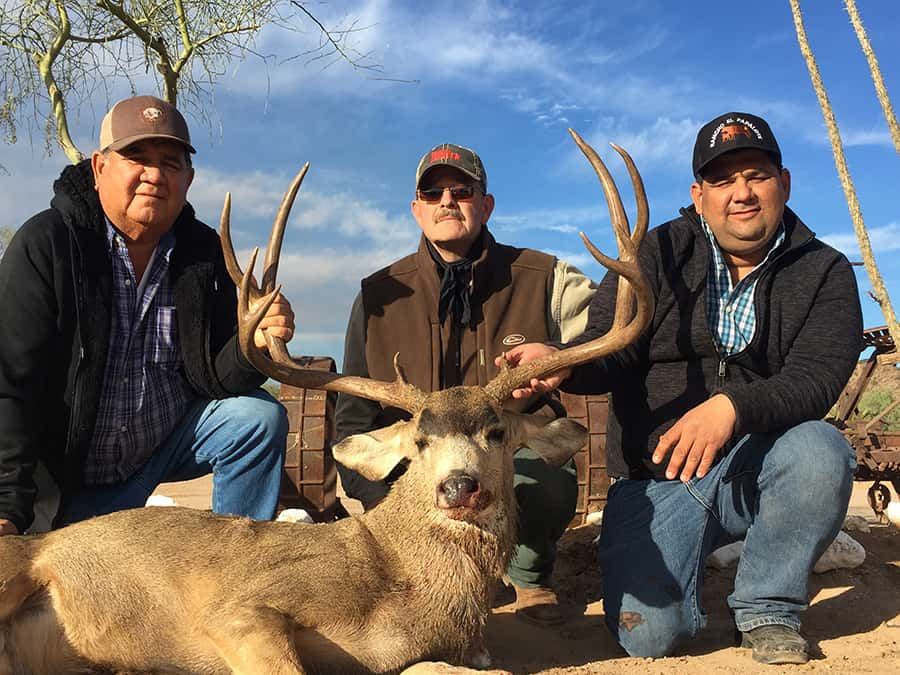 LOCATION
Trophy and desert
Is located at the Sonora desert in Mexico.
It is 160 miles south from Nogales and 200 miles north from Hermosillo, the capital city of the state.
The ranch terrain is rugged with many hills, canyons and desert vegetation.
At our ranch you will not only enjoy a good hunting time, you'll also enjoy Mexico's best sunsets, our authentic Mexican food and atmosphere.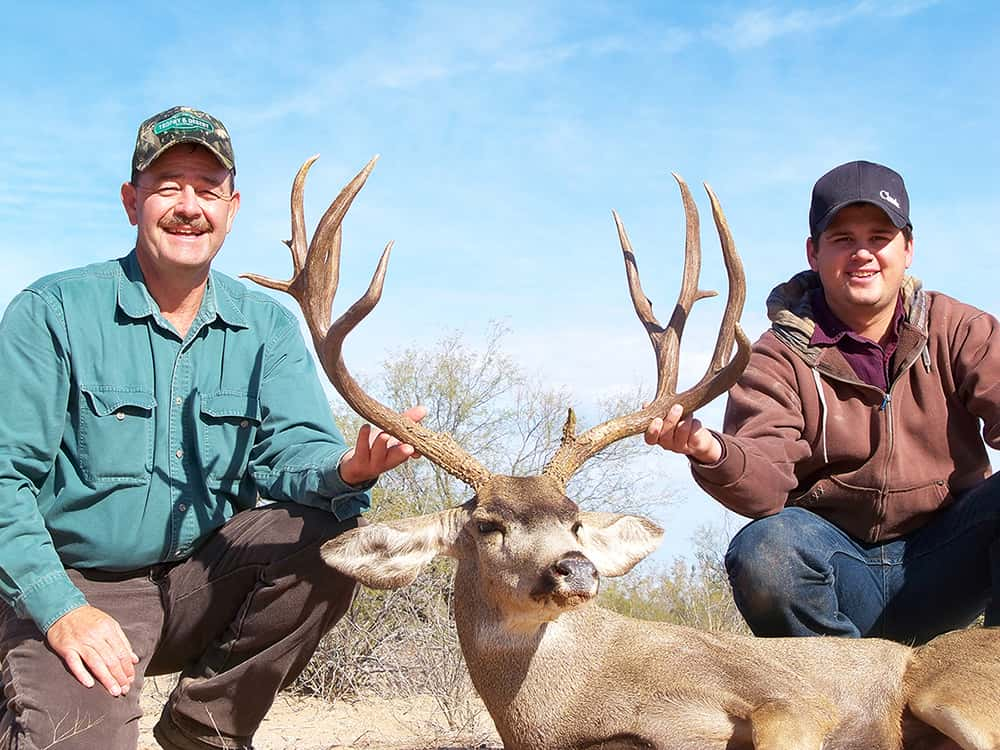 RANCH ACCESS
How will I get there?
There are two ways to arrive to trophy and desert hunting camps:
From Nogales or Lucke Ville, Arizona border city with Mexico.
By airline flight to Tucson international airport.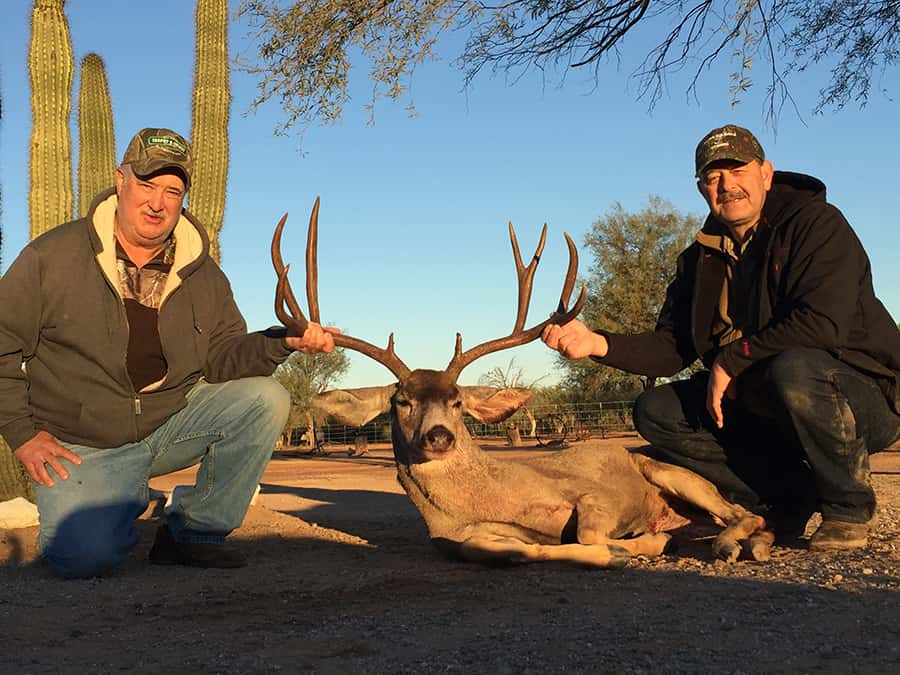 LODGING
Where will I stay?
During our hunting camps, you will be staying at a clean and comfortable lodge with hot water, a soft bed, purified drinking water, excellent cuisine, and snacks during hunting periods, soft drinks and everything required to enjoy a great hunt.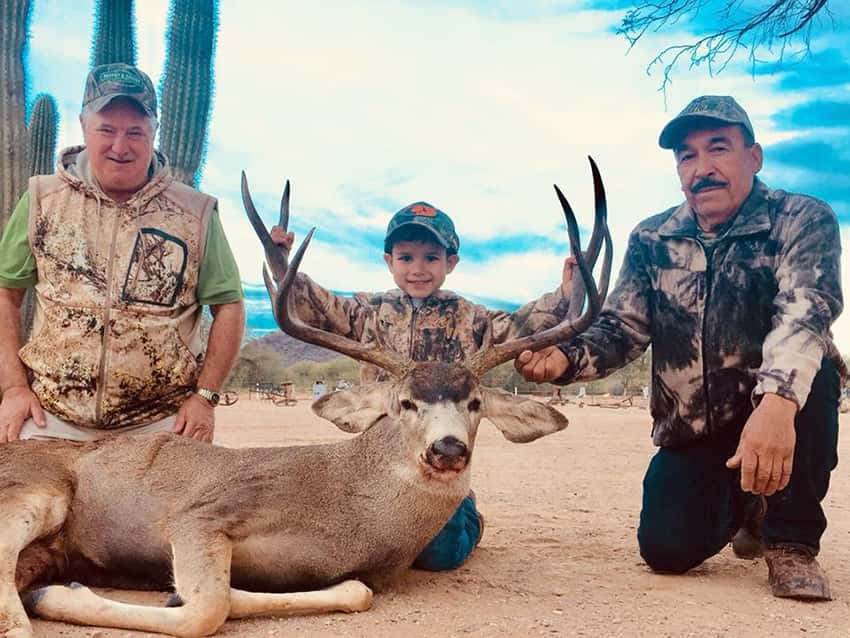 HUNTING SEASON
What can I hunt?
Mule deer, Coues deer, Javelina are available from December to January.
Desert Sheep from December to March.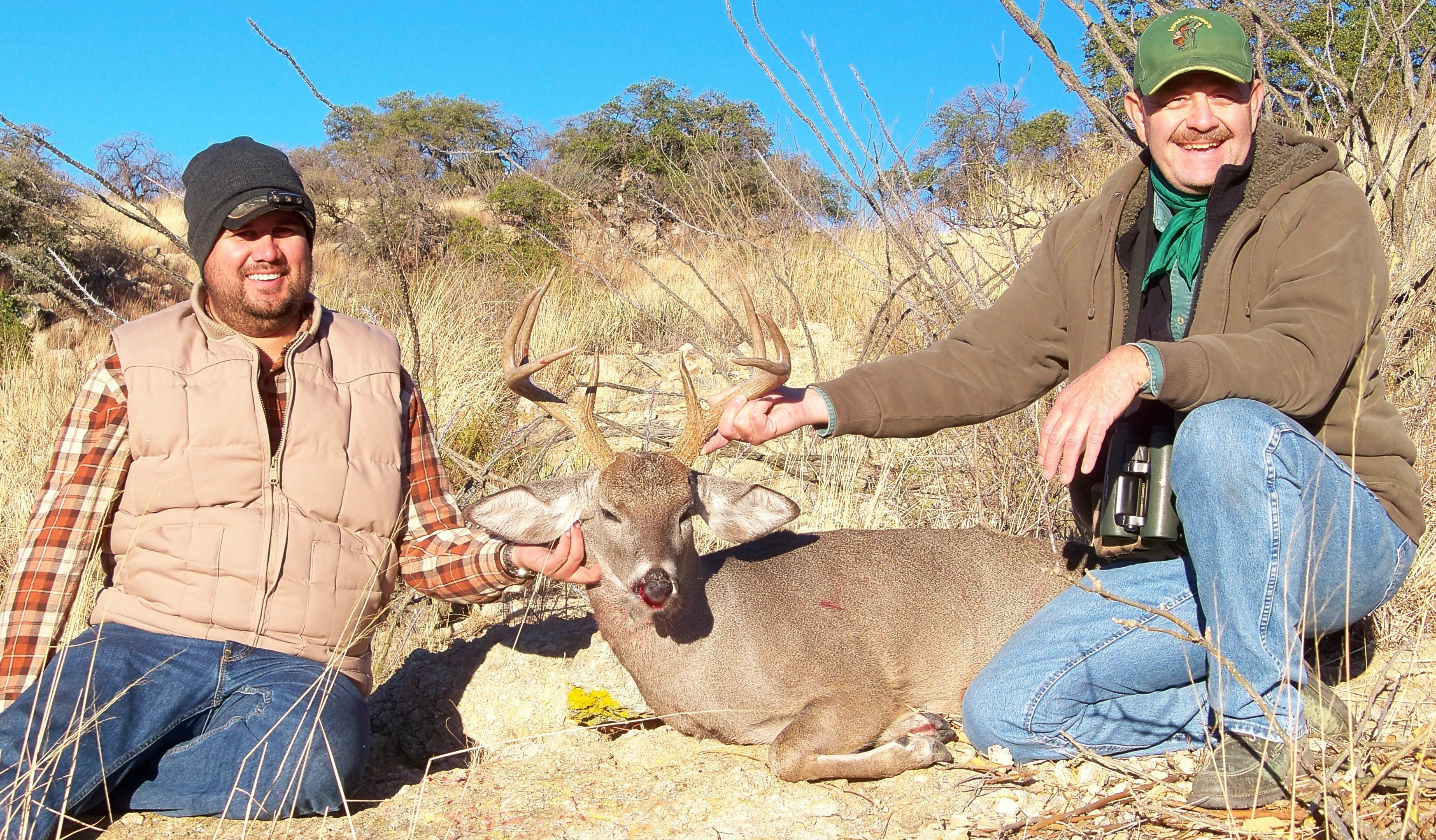 POLICY
A wounded animal will be considered as a harvested We will be glad to be your outfitters.
HUNTING METHODS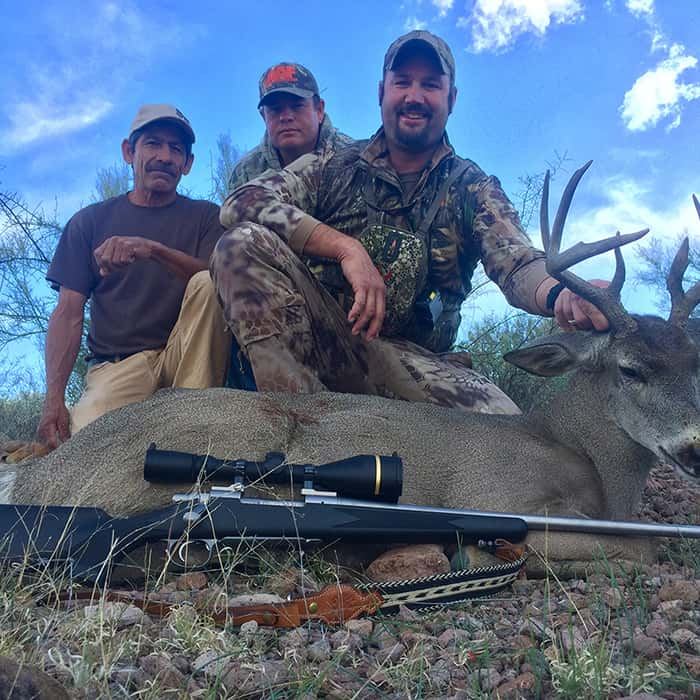 How will I hunt?
Guides will be provided 1 x 1 and will accompany hunters at all time. You will be able to hunt with rifle or bow. Also, we offer walk, glassing or high Racks Trucks hunts depending on your preference. Taking a big one is not easy job; it takes a lot of patience and endurance as well as a bit of good luck.
The fee includes:
1x1 guided hunt.
6 full days of hunting.
Hunting truck.
All meals.
Alcoholic and non-alcoholic berverages.
Airport-camp-airport transportation.
An excellent hunting camp with all the facilities.
Our guides will prepare the cape and antlers for your trip back home.
And great staff to make you live a great hunt!
Whats not incluided:
Trophy fee.
Gun permit.
Hunting license and tags.
Air fare.
Taxidermy.
Gratuities for your guide or support staff.
Also we have coues deer hunts available in case you tag your mule deer early for a reasonable trophy fee.

CONTACT
Jose Eduardo Lizarraga
(+52) 1 637 107 7424